Rebecca works as both a Project Manager and a Digital Marketer at Elastic. She makes the best gluten-free treats in the office, loves a dramatic lipstick and can often be found with a glass of wine in hand.
What do you do at Elastic?
I currently have a split role between project management, where I keep our clients and ourselves ticking along to schedule and digital marketing, where I handle social media campaigns for a variety of our clients.
How long have you worked in Project Management?
5 years in one form or another.
Do you work in the field you went to school for?
Nope! I studied Clinical Immunology for my undergrad and then went on to do postgrad certificates in Psychology & Counselling and Forensic Science. Once I was out in the working world, I did my PRINCE2 Project Management qualification and a couple more post-grad certificates in Digital Marketing, Social Media Marketing and Online Reputation Management.
What's the strangest job you had before you got into Project Management?
For a while, I did actually use my undergrad degree and worked in a facility that tested chickens for various diseases in farms across the UK– not particularly strange but it was quite interesting.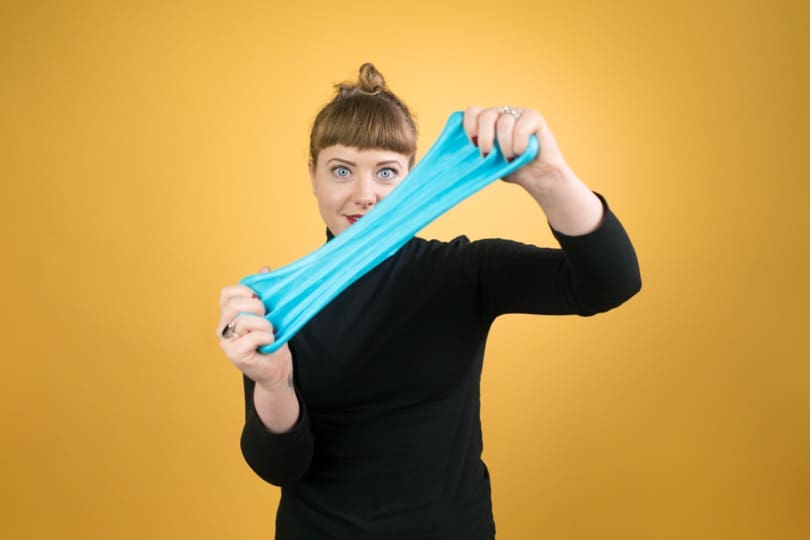 How did you get into Project Management?
I had an incredibly supportive boss in a previous job who encouraged me to use the fact that I'm a ridiculously organised person to take on some project management responsibilities. I honestly don't think I'd have ended up making project management a crucial part of my career without his encouragement. I ended up doing my PRINCE2 and everything went from there!
How has your position evolved throughout your career?
The majority of projects I've worked on are centred around digital, and even in the last five years the digital world has evolved far beyond what even I thought it would. I'm continually hearing and learning about new forms of advertising, new ways of organising projects and new technology that I have to take into consideration when planning a project. It's always exciting but does throw some challenges my way.
What were the biggest challenges when you started your career?
1. The fact that no amount of qualifications properly prepares you for being in charge of massive budgets. You come across budgets that are so big you can't possibly imagine what that amount of money even is, and you're often put in charge of things like that very early on in your career, in the same way that you are in marketing. It can be quite nerve wracking and you need to learn to trust yourself.
2. You can never be 100% prepared. A huge part of project management is identifying what parts of a project could go wrong, run overtime or over budget, but the truth is there is always going to be something that crops up that you just can't plan for.
What's your favourite thing about your current position?
Learning new things. When you work in an agency, unless you're assigned to one massive client, you get to work with lots of different types of companies and individuals. You learn about things that you just didn't think you'd ever have a reason to know.
What makes a good employee in Project Management?
Adaptability is really important for project management because no project will run like the textbook says it will.

What's an unexpected skill that has helped you in your career?
Understanding people. Studying Psychology & Counselling really helped to develop this, but I didn't realise how important it was until I got into the nitty-gritty of project management. As a project manager, I work with and coordinate quite a lot of people and everyone works in different ways. It's really helped me to find the different approaches that work with each person and the reasons why they work.
What tips do you have for someone trying to get into Project Management?
Do a project management course…but don't take it as the law. Use it as a guide and adapt it to suit your needs. PRINCE2 tends to be the gold standard, but take a look at different methodologies as everywhere will work slightly differently and you want to have a good idea of how to change your approach when needed.
What's something you would tell someone on their first day in Project Management?
The phrase "We'll make it work" or some variant of it will be the most common thing you say. I'm sure I say this at least once a day because it's so true. When a project doesn't go to plan, you need to remember that it will work out in the end.
Don't forget to check out the other posts in this ongoing series, Marketing, Motion Design & Design.
Looking for help with your digital marketing? Put Rebecca's project management skills to use and contact us today!