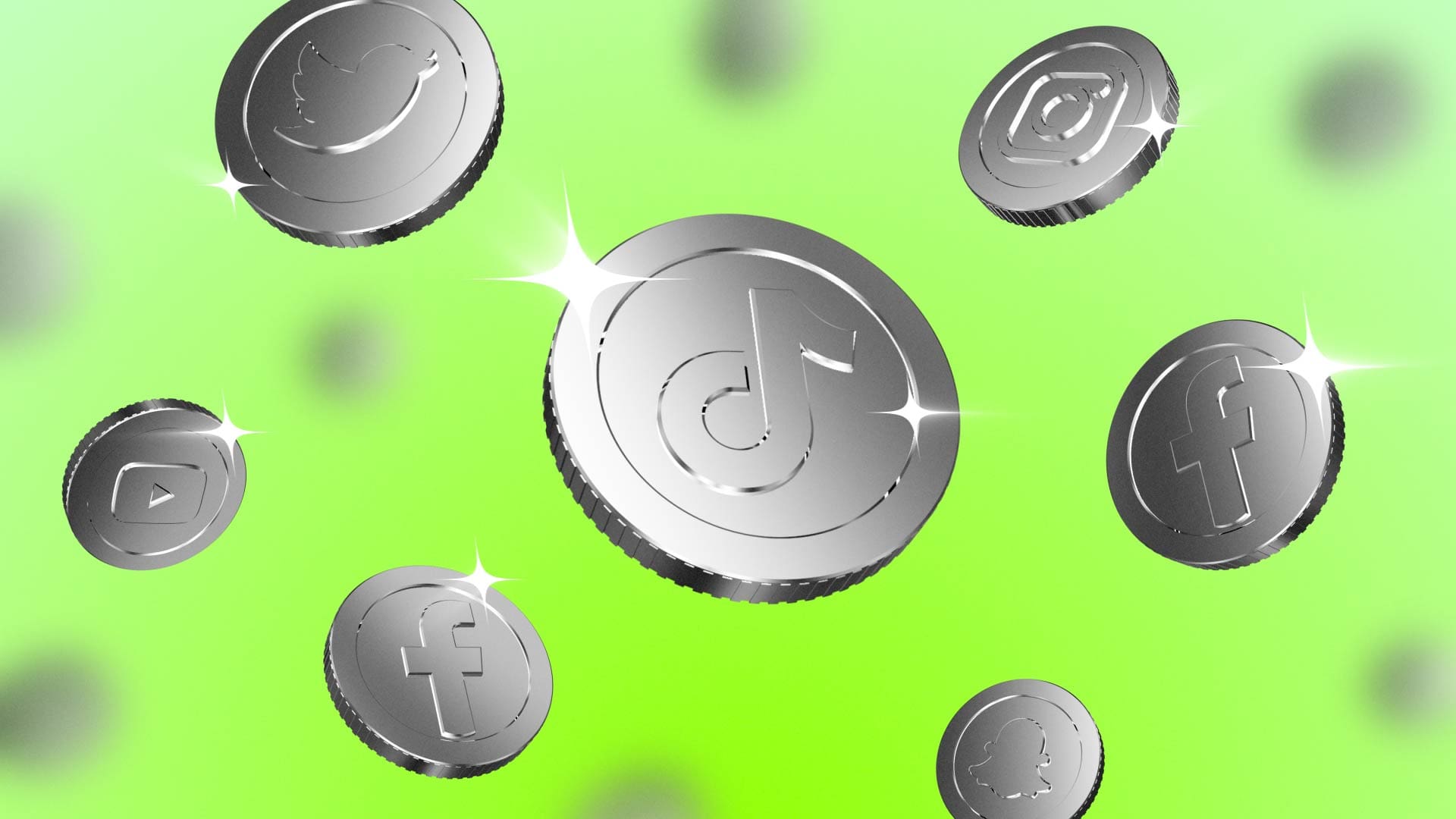 Long gone are the days of Myspace, Bebo and MSN Instant Messaging. Facebook is no longer the app where you would write an embarrassingly dramatic status or "poke" someone. Snapchat has become a messaging app for Gen Z. Instagram is no longer an instant photo-sharing app where you'd post flat lays, foodie shots or badly filtered selfies. No Social Media has gotten more curated, more niche, more authentic and most importantly a key tool for selling your brand.
Social Media has become less of a social app and is now a vital tool in your digital marketing strategy. As a branding and creative agency we know the tried and tested methods of promoting your brand on social media. Through paid-for ads, and organic content you can promote your business as well as clear branded imagery but how has the social media landscape changed and what does that mean for your brand?
Video at the Forefront
With the introduction of TikTok, video is now more than ever the most sought-after content when it comes to social media. Not only has the TikTok app blown up and changed the way we view content it has also changed the way we create content. TikTok has allowed brands to create less polished content and more authentic videos that will pique the interest of their audience. The switch to video has also prompted Instagram to push Instagram Reels as opposed to the standard square images the app was known for. This doesn't mean you need to have a TikTok account for your business however you should be implementing video content into your social media strategy.
Apps are launching subscription services
As Meta introduces Meta Verified, a safer more secure way of being verified with a blue tick on Instagram and Facebook. They are also rolling out an exclusive content subscription service for content creators on Instagram. Meaning users can subscribe to view their favourite content creators' exclusive content creating a new way for content creators to make money on the app. It's not yet available for brand and business accounts but if the rollout is successful then it won't be far off. This should allow you as a brand to create unique and exclusive content for your customers, creating an experience within your digital marketing that will only be on offer to subscribers.
The Rise of the Content Creators
It's no mistake that Social Media has not only changed the digital landscape but it's also created a whole new career path for some people. When Instagram launched back in 2010 the career of being an Influencer wasn't a thing. Bloggers were slowly beginning to gain momentum but the full content creator/influencer industry hadn't yet begun. What is now a billion-dollar industry has created a new way for brands to market. Millennials and Gen Z consumers say they have been influenced to buy something because they saw it on social media. As a brand, you can take advantage of content creators' platforms to promote your business. Through gifting, collaborations or paid-for content you can use influencers to promote your business to their audience.
The UGC Creator
While the influencer industry is a beast on its own, the UGC creator industry is just beginning to grow. With the rise of content creators creating authentic branded videos that brands can pay to market their products. It is seen as another strand of influencer marketing and a way for brands to appear more trustworthy in the eyes of consumers.
At Elastic we can see how the digital landscape is evolving and we are evolving our skills along with it. If you would like to see how we can help develop a digital marketing strategy that will bring your brand results then chat with us today.