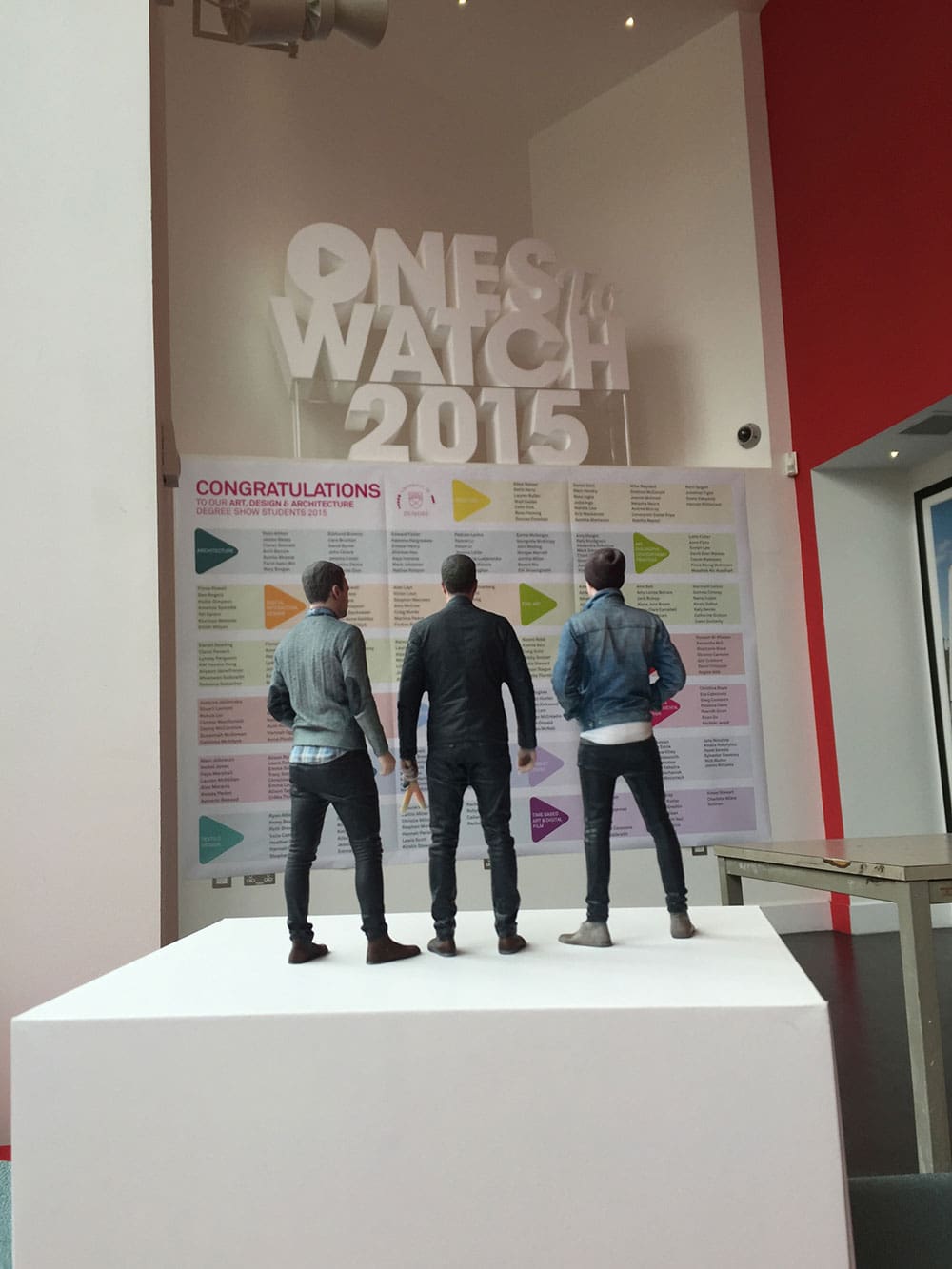 Your company or your organisation are only as good as the people working for it – they are the embodiment of the brand. They represent its values. We've been around now for 10 years; our first decade and it got us thinking of all the things that have shaped us into what we've become as a creative agency here in Edinburgh. For all here at Elastic DJCAD and Dundee have played a big part. A few of us even graduated from there and we've all, to some degree, worked with them in setting course briefs and enjoying student summer placements. As we do every year we went to see what the latest set of smart young thinkers had to offer at their annual degree show and as always we weren't disappointed. The Elastic team took part in their highly successful launch event last Friday 22 May – see video below for what MD Alex Kirby had to say – and we highly recommend visiting while it's still on – just 6 more days to catch this amazing set of talent.
https://youtube.com/watch?v=rKyLAQGzgUo
Just a few highlights:
Elastic would like to congratulate Susannah on her highly successful ISTD project.
View here
Glen won our self-promo video competition.
View here
Absolutely stunning – you have to see this yourself to believe it…
View here
Intriguing, mysterious and other-worldly thought the elastic team…
View here
And really this list could be endless – congratulations again to all involved – tremendous!