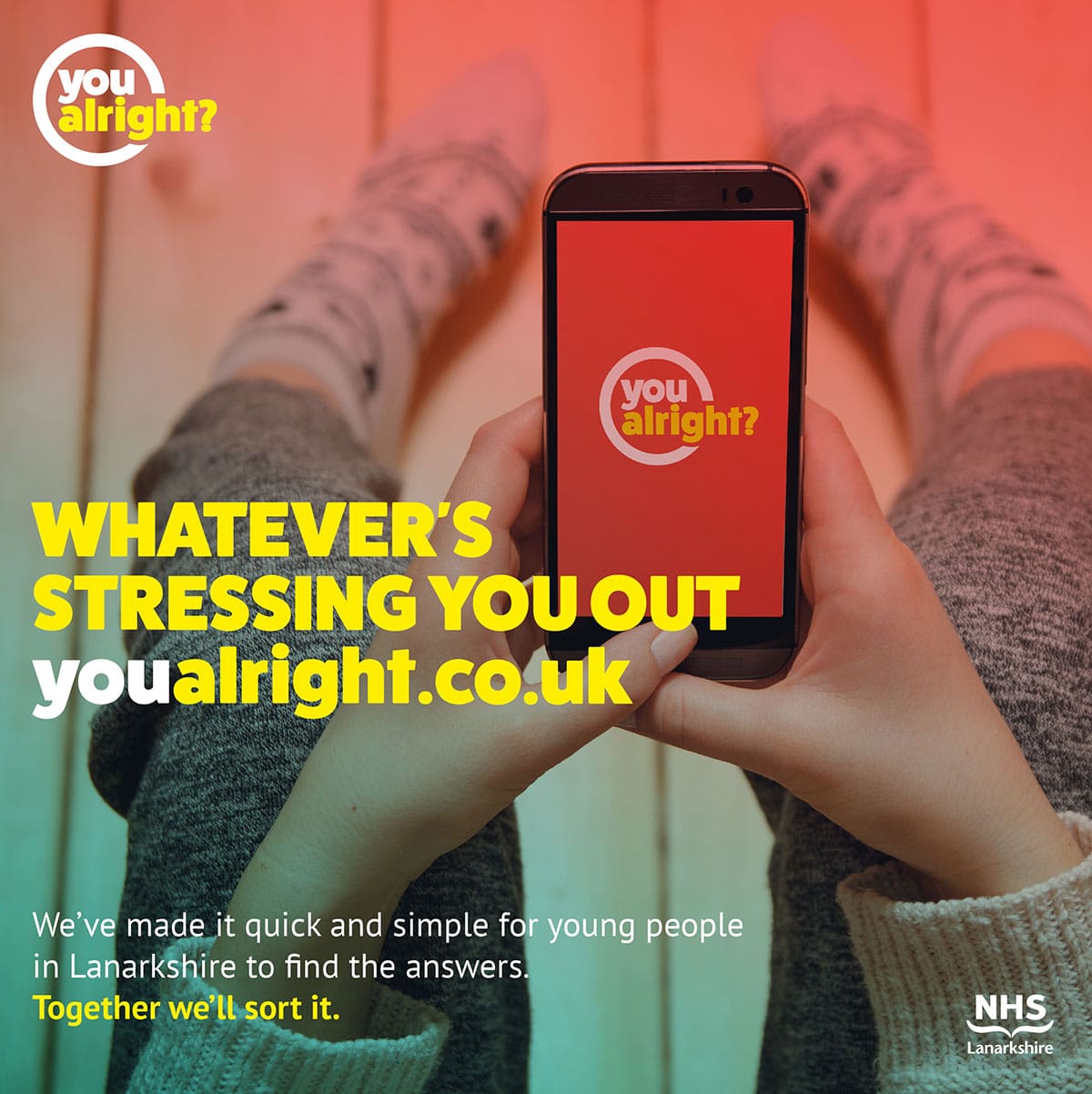 With the official launch of the 'You alright?' website this May, Elastic is proud to have been involved in this worthy project. We created the new brand and website for NHS Lanarkshire Looked After Children and Young People.
Our brand and web workshop allowed us to fully understand the target audience and informed our proposition and strategy. Aimed at young people aged between 10 to18 years old, the brand needed to offer a friendly, non-judgmental place for them to find help and information for any of their worries around life and growing up.
With mobile phones being their primary device for accessing the internet, the designs were created specifically with this in mind from the start. Working with the Looked After Children's Nurses team the site has been created to back up the all important work the nurses undertake on a daily basis and offers a 24/7 place for support, guidance and information.