The Elastic studio is feeling festive and ready for Christmas! We're excited to introduce you to the team and some of our favourite Christmas traditions & memories in the run-up to Christmas Eve. Merry Christmas from all of us!

Alex
Managing Director Alex has managed to eat a mince pie nearly every day since they arrived in the shops back in November, and we couldn't be prouder of his dedication!

Ian
Ian's celebration doesn't stop on Christmas Day: his favourite holiday food is leftover turkey sandwiches on Boxing Day with a drink of the ever-festive Shloer.

Sarah
Sarah loves spending Christmas abroad, and can't resist a good Christmas pudding with brandy butter.

Blair
Blair (our resident American) loves sitting by the tree late on Christmas Eve sipping spiked egg nog- yum!

Arron
Arron, our Manchester transplant, gets into the spirit of Christmas with 'Fairytale of New York,' by The Pogues & Kirsty MacColl.

Guy
Guy pretends to be a bit of a grinch (no one hates Christmas tunes as much as him!), but he's secretly pretty excited about getting his gift from the studio Secret Santa… he's hoping for a wig.

Pamela
Pamela once received a yellow Barbie car from Santa when she wanted a pink one… so she spent all of Christmas Day trying to colour it in with a pink pen. Clearly she was born a designer!

Cooper
Cooper just kept saying 'SAUSAGES!' when we asked her about her favourite Christmas traditions, so…

Michael
Michael is excited to celebrate Christmas with family (and a few cheeky glasses of red wine)!

Lauren
Lauren's favourite holiday memory is her dad stealing all the chocolate out of the Christmas tree decorations but leaving the wrappers intact to fool the rest of the family. Cheeky!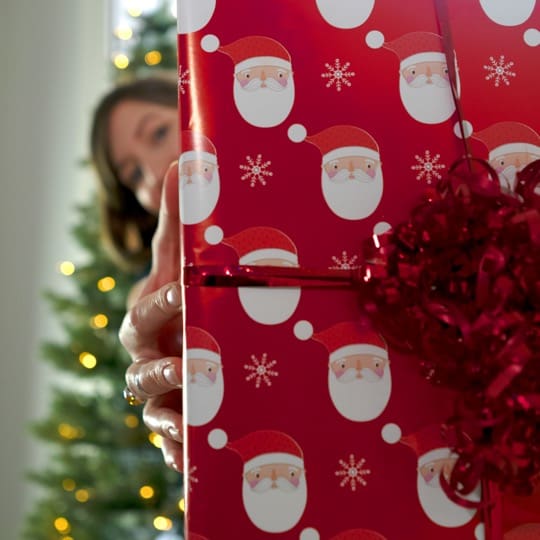 From all of us here at Elastic, thanks for a great year. We wish you a joyful Christmas and a festive 2019!