Instagram has over 1 billion monthly active users as of the end of 2018, with half of these users active every single day. With more than triple the active users of Twitter (a platform notorious for carrying loads of users who create accounts but never log on), Instagram's adoption has continued to climb year over year at a time when many other social platforms have plateaued or even begun to drop. What's more, despite being owned by Facebook, Instagram has managed to stay relatively scandal-free; a particularly impressive feat in a social media world where every major network has suffered from controversies in the past year (data leaks! security breaches! censorship threats! redesigns that no one likes!).
So with the ever-growing popularity of the network among practically all demographics, it stands to reason that many brands today (especially those with younger audiences) are laser-focused on creating Instagrammable Moments for users. What's an Instagrammable Moment? It's a physical spot that begs (figuratively or sometimes literally) for you to stand in front of it and take a photo… or, more often, for you to jump into it and have your pals take a photo OF you. Perhaps the most well-known (though somewhat inadvertent) one in Edinburgh is Martin Creed's Everything Is Going To Be Alright neon sign on the Scottish National Gallery of Modern Art. Installed as a piece of contemporary art, this work manages to be both fine art and Instagram fodder, with visitors to the museum from all over the world posting it on Instagram every day.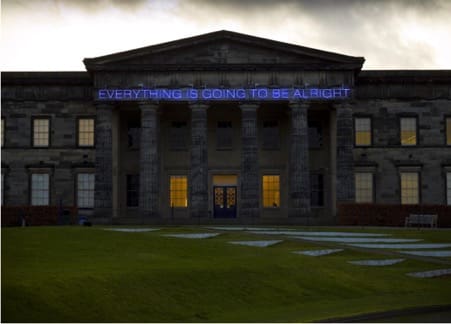 More common these days are the purposely-constructed 'Instagrammable Moments' that brands have embraced for events, shops, pop-ups, restaurants, sponsorships & more. Sometimes, as with influencer-led events, these 'moments' are clearly defined: Veuve Cliquot does a great job, for example, of setting up spots at events they sponsor that lend themselves to posh selfies. Combined with their ownership of the particular shade of yellow-orange that shows up in all their branding, Veuve has managed to amplify its appeal beyond its traditional older audience into the young influencer set.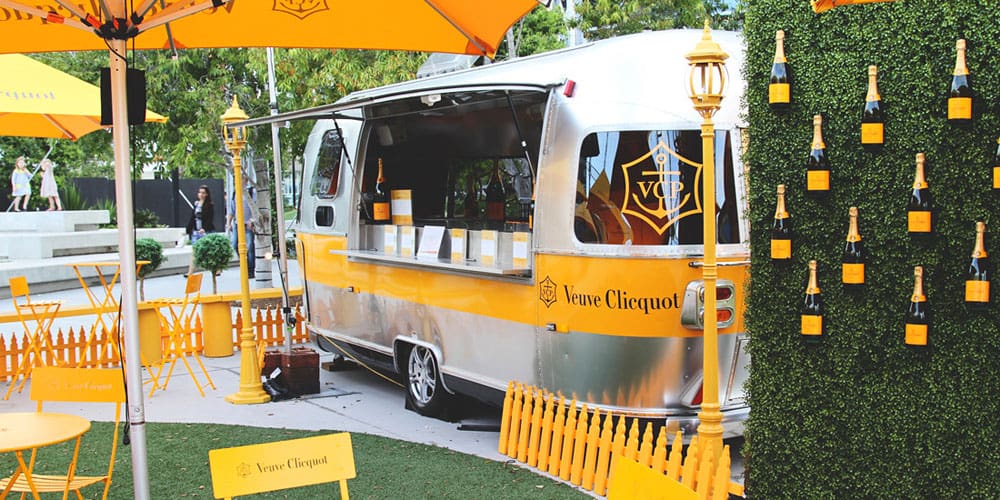 Your business, however, shouldn't prize these Instagrammable Moments above having a real, authentic brand. One brand who has struck a balance well (despite having faced some backlash to many of their marketing efforts) is Scotland's own Brewdog. Their recently-installed bar at Edinburgh Airport includes a neon sign that reads 'Pray for Delay,' a slogan with almost no other use on Instagram, meaning that they 'own' the hashtag that users inevitably include whenever they post pictures of the sign. (And post they do: since the sign went up in November, there have already been several hundred posts including it). If this sign didn't match the rest of Brewdog's brand personality, though, it wouldn't mean much, but Brewdog is cleverer than that. Their brand is built on a punk philosophy, so the subversive sign makes sense for them, as well as opening up loads of cheeky opportunities for promotion. Airport bars may not be popular places to Instagram yourself, but by setting themselves apart from the Wetherspoons and All Bar Ones of the airport scene, Brewdog opens up opportunities for travellers to post pictures while they wait and simultaneously convinces travellers to walk a little further for a more fun, unique experience. No one goes to an airport with a mission to visit a specific restaurant or bar to wait out the time until their flight takes off, but Brewdog might manage to change that: a small airport to begin with, it's worth the walk for an Instagram-obsessed passenger to make their way across the terminal to the Brewdog bar, even if only for a quick sip & snap before boarding their flight.
And this is where Instagrammable Moments can really come in handy for brands who know how to use them: they expand the reach of your brand far outside the scope of your paid marketing in an authentic way that actually drives awareness and ultimately footfall. Seeing a photo of an Instagram-worthy space on social media gives viewers a 'vouched for' experience that increases their interest.
On the flip side, handled improperly, Instagrammable Moments can backfire spectacularly. The recent controversy over the 'I amsterdam' sign in the Netherlands, for instance, has generated bad publicity for the city on several fronts. The sign has been situated behind the Rijksmuseum in the city centre for over a decade, but last month the city council made the decision to remove it, ostensibly for refurbishment but in reality because of the 'mass tourism' it had come to represent. It's estimated that over 6,000 selfies were taken with the sign each day in 2018, and city officials voiced concerns that visits to the sign were taking the place of visits to (and interest in) the artworks inside the museum, which holds one of Europe's best fine art collections. In this case, the popularity of the sign overtook the popularity of the museum— itself Amsterdam's top tourist attraction—and pushed the city to the 'background in a marketing story.'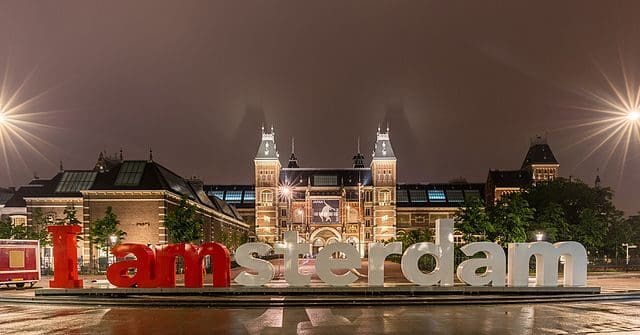 The I amsterdam sign, in the end, was more flash than substance: a cool opportunity for a selfie, but not a lot more than that. Add to this the risk of long-term Instagrammable Moments becoming stale by virtue of the frequency with which they appear on social media and you can see why the risks have some brands shying away from implementing their own selfie spots.
Don't let this sway you from adding an Instagrammable Moment to your branding strategy, though. If your audience and brand make sense, a well-executed photo op can bring organic traffic to your brand faster than you can say 'selfie stick'. The key is to do it well.
Your brand needs more than 'moments' to shine. You need a well-rounded story that aligns with your mission and your target audience's interests. If your brand is only relying on Instagrammable Moments to tell your story, you really don't have much to offer your audience to begin with and may need to go back to the drawing board. Elastic can help clarify your goals and make sure you're reaching the right audience in the right way with your marketing efforts… or even help you plan your business's next Instagrammable Moment. Contact us today to find out more!