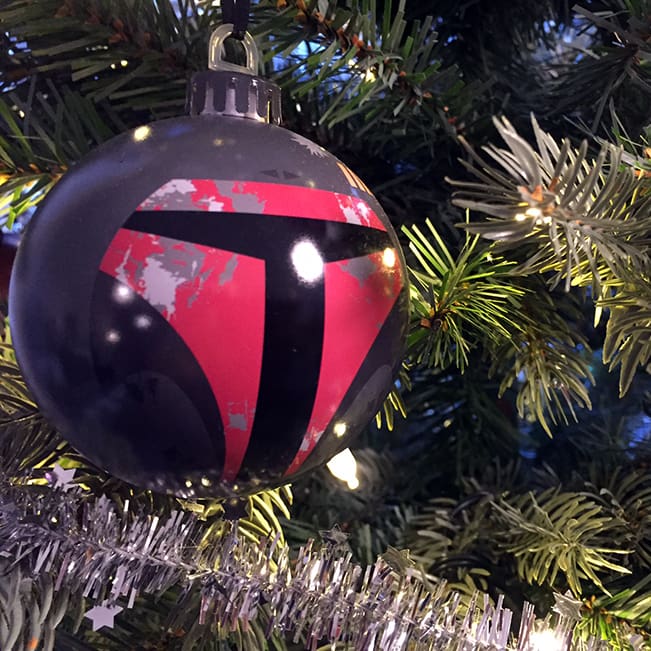 We recently asked a selection of our clients how they found 2016 and what they are looking forward to in 2017. Their answers are as diverse and insightful as the companies themselves.
Sarah Woodcock, Manager, HSPC
HSPC had a positive year with rebranding which has strengthened our brand awareness across the Highlands, our new website has continually grown each month with increases in unique users up to 40 percent. Sales have been strong although in the last month the property market in general has seen less properties coming to the market for sale than last year, this is a general trend across all estate agency in the Highlands and we have had it reported across Scotland in general.
The main challenge is a continued fight against national online portals that are highly funded, we need to focus or local expertise and keep growing. 2016 was a very positive year for the development of HSPC, Elastic played a big part in this. The property market did have a lot of uncertainty hit it in terms of politics and economics – The new LBTT, Brexit, amongst other influences, the context of what we are willing to risk when we are thinking of buying and selling.
It hard to say how the property market will perform in 2017 as that uncertainty still remains and is perhaps part of the current conservative figures of properties coming onto the market. However the Highlands like many places still have a demand for properties so this provides a degree of drive which is likely to continue to some level, with strong sales and the longest time of very low interest rates which could change towards the end of next year, these factors may help influence potential sellers to take the plunge and sell in 2017. HSPC will be investing in a strong marketing campaign next year, again with the help of Elastic, we will also be further developing our digital strategy.
Steve Ross, Managing Director, Shackleton
2016 was a good year for us with a continued investment in our team, systems and client base. Clients are continuing to invest in their IT systems which is great news for us and for them!
For 2017, IT Security is at the top of our agenda and this will be the main topic to speak about with our clients in the year ahead. Looking forward to another fun-filled year! Merry Xmas.
2016 has clearly been a year that is a catalyst for change in the UK and globally. But nonetheless we stay upbeat about the Scottish business scene, will remain fleet of foot and go into 2017 ready for anything!
What's been exciting for us this year has been an increase in pre-launch businesses seeking our support. It's great to see start-up owners and leaders taking a strategic approach to marketing planning before costly mistakes are made. Particular highlights were attending two outstanding events in Edinburgh. In August we were blown away by global leaders in all things digital sharing their knowledge at The Turing Festival. And in November we were at the UK's largest business awards – the Scottish Business Awards at the EICC. Leonardo di Caprio was the keynote speaker and we were rubbing shoulders with lots of business leaders who are buoyant about their businesses and the future. It was a night to feel proud of playing our own tiny part in the Scottish business community.
In 2017 we are forecasting more business uncertainty of course but that will be balanced out we hope by the optimistic, can-do, scale up mood generated by Entrepreneurial Scotland and other like minded businesses, organisations and business leaders throughout the land. On a personal note we are hoping for fewer icons of our time departing this earth compared to 2016 too!
Claire Bruce, Membership Marketing Manager, Skibo Castle
During 2016 the club took the decision to communicate our message beyond our existing membership. 2017 will be an exciting year for us, helped by the launch of our new public-facing website, developed by Elastic Creative, which aims to give those interested in learning about the club and our membership more information about the Skibo experience.
Randal McLister, Managing Director & Founder, Teamcard
There's been quite a lot of water flowed under the bridge since January 2016.
We started the year with the inevitability of an office move hanging over as the University alternative plans for the Technology Centre. After exploring many options, we managed to stay in the town, having found a rare opportunity for custom built premises which we purchased. We have aptly named the building "Horizon House" and have taken up residency as of a week ago, this is a real blast of fresh air for the business and the team, "vive la difference".
On the TeamCard front, we have reequipped Hull's KCOM stadium, won Nottingham Forest, won the MCC and delivered our first season in Cricket. We have at last got a customer on our doorstep, having been awarded a contract to provide the TeamCard solution to for the next 5 years to the Royal & Ancient for the Open Championship, watch this space for more prestigious event-based brands coming on board.
We have also re-developed the product around the android and cloud platform under the title "TeamCard-3" this will totally transform event management for all our client's and we are really excited about the new opportunities in event management that will now flourish. The first release of TeamCard-3 will be in March 2017.
Our client Leisure Pass Group continues to roll out more city tourist schemes (including Barca recently) keeping our development team even busier than they were already.