In Part I of this series, we discussed how American adverts work their way into speech patterns, jokes and more, but did you know it's not just ads for commercial brands that make appearances in entertainment? Public service announcements (PSAs) also become part of the culture, maybe even more so because their low budgets often mean that they have a much longer shelf life than the average retail ad. Let's take a look at some well-known PSAs and where you may have seen parodies of them!
Do You Know Where Your Children Are?
Here's an oldie: 'It's 10pm. Do you know where your children are?' This one started airing way back in 1967, when cities around the US were facing rising crime and had implemented youth curfews as a result. It continued to run for over 20 years in different markets around the US, with stars as diverse as Grace Jones and Andy Warhol appearing in PSAs with this message.
Where You've Seen It:
Michael Jackson's posthumous album Xscape contains a song titled 'Do You Know Where Your Children Are?', a clear (if awkward) reference to the well-known ad. The Simpsons also referenced the ad a few times, most notably in the episode 'Bart After Dark.'
 Got Milk?
The Got Milk? campaign in the US had legs. From 1993-2014, various versions of the campaign, funded by the California Milk Processor Board ran on TV and in print. Famously, the first commercial in the campaign was directed by Michael Bay (yes, THAT Michael Bay) long before he started directing feature-length films. From there, the campaign was adapted for print, starring celebrities of film, music and TV who were all generally portrayed with a milk moustache. And seriously: anyone who was anyone between 1995 and 2005 headlined one of these ads, the campaign was that successful.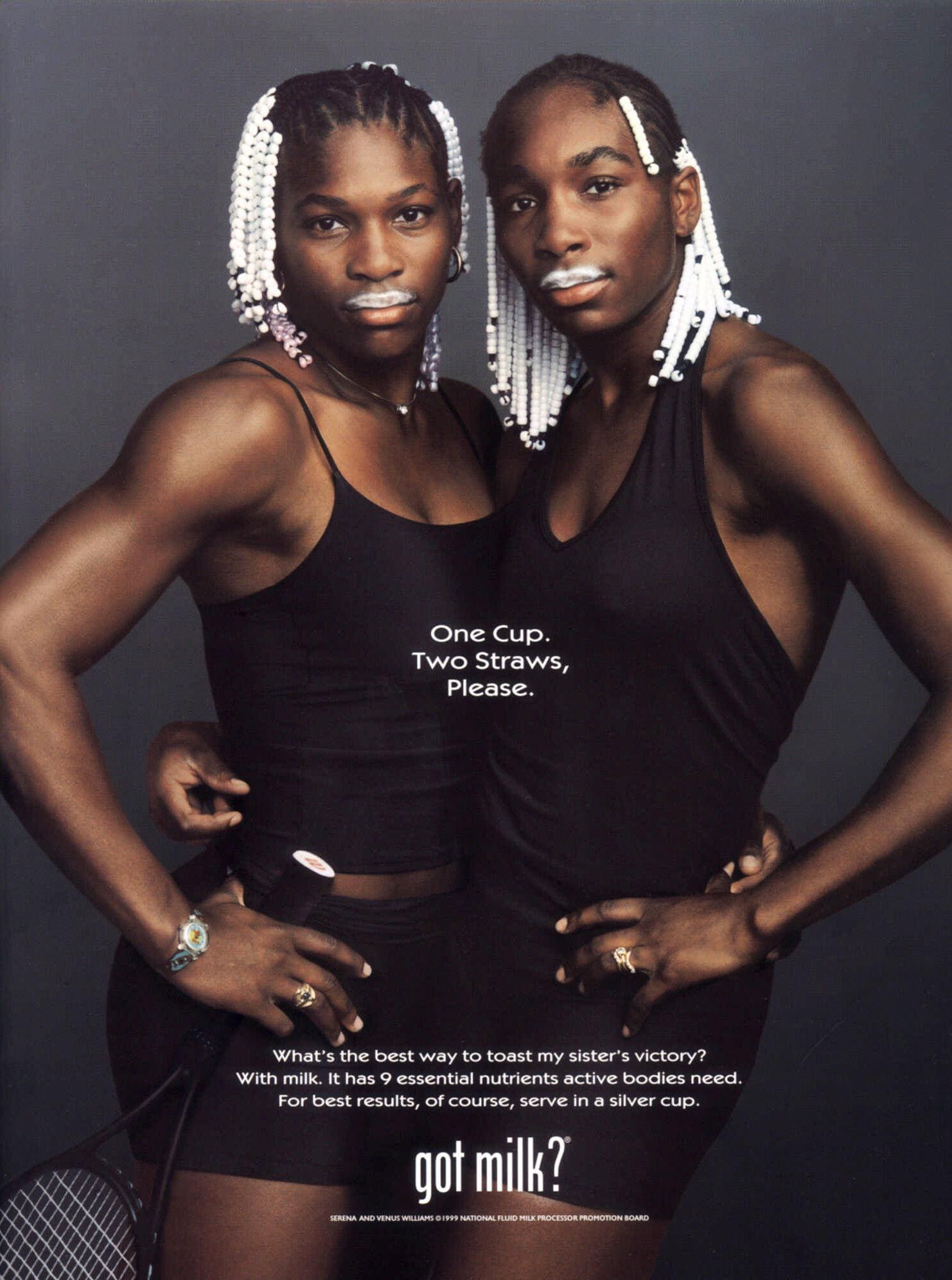 Where You've Seen It:
Everywhere. This slogan has been the most parodied of any ad slogan since 2000.The phrase 'Got Milk?' has become what's known as a snowclone, a cliché that can be adapted and recognised in multiple variants. The phrase is so popular, in fact, that the Board printed a poster titled Got Ripped Off? in 2005 that detailed all the parodies on the slogan throughout the years. More specifically, the official Youtube page for the Broadway smash Hamilton ran a parody of the original Who Shot Aaron Burr? ad in 2015, finishing with the riff 'Got Hamilton?' The first season of Rick & Morty also included a Got Milk? reference when a character pitches an ad campaign called 'Hungry For Apples?'

This Is Your Brain On Drugs
Another PSA that shaped a generation of Americans is the 1987 This Is Your Brain On Drugs ad. Sponsored by Partnership for a Drug-Free America and launched at the height of the War on Drugs in 1987, the slogan from this ad is engrained in every American born between 1970 and 1990. The original ad goes against everything that should have been necessary for successfully reaching a youth audience: it was voiced by an old man, there was no cool music or element of 'it' factor, and yet it became part of the zeitgeist in a way few other ads have done. The 1997 reboot may be a bit more exciting, but it retains the same high-impact message of the first one in a simple, straightforward format. While it may have flaws, the idea has continued to evolve, spawning reboots every decade or so since the 1980s.
Original 1987 advert:
1997 extended version:
Where You've Seen It:
From the time the ad was released, it's been making pop culture appearances in shows like Married… With Children and 90210, films in the Nightmare on Elm Street and Batman franchises, and all kinds of comedy routines. More recently, 2006's bestselling book This Is Your Brain On Music takes its name from the PSA. Scary Movie 2 spoofed it, as did Robot Chicken. It's included in the music video for The Gorillaz' 2017 track Sleeping Powder. Deadpool promos in 2016 included Ryan Reynolds in character riffing on the ad, and it's also referenced in Riverdale, Spongebob Squarepants, and The Late Late Show with James Corden. Most ironically (and impressively), it was also quoted in the second series of Breaking Bad by Jesse Pinkman himself.
The More You Know:
Fittingly, we finish the list with one last PSA that has become a meme unto itself: The More You Know. This campaign, which began in 1989, was created by NBC, a broadcast TV channel in the US. The PSAs have been running for 29 years and are still going strong, even using the same logo (with minor tweaks) throughout that period. Over the years, the PSAs have included three US presidents and stars as varied as Anjelica Huston, Tom Brokaw, most of the cast of Friends, George Clooney, Will Smith, Betty White and more. The ads, which centre on a variety of messages (abuse, smoking, drug use and staying in school being popular), generally include a star so big they don't need to be identified, and often ran on commercial breaks during the star's own show, always finishing with the shooting star logo and text reading The More You Know. Here's a recent one starring 30 Rock actor Jack McBrayer:
Where You've Seen It:
All over the internet, where it's commonly used by people as a reaction gif  to new information. It's also been parodied and referenced on 30 Rock, The Daily Show, Scrubs, SNL, and Arrested Development. You may have even used the image yourself without even knowing where it comes from.
Well… what else is there to say?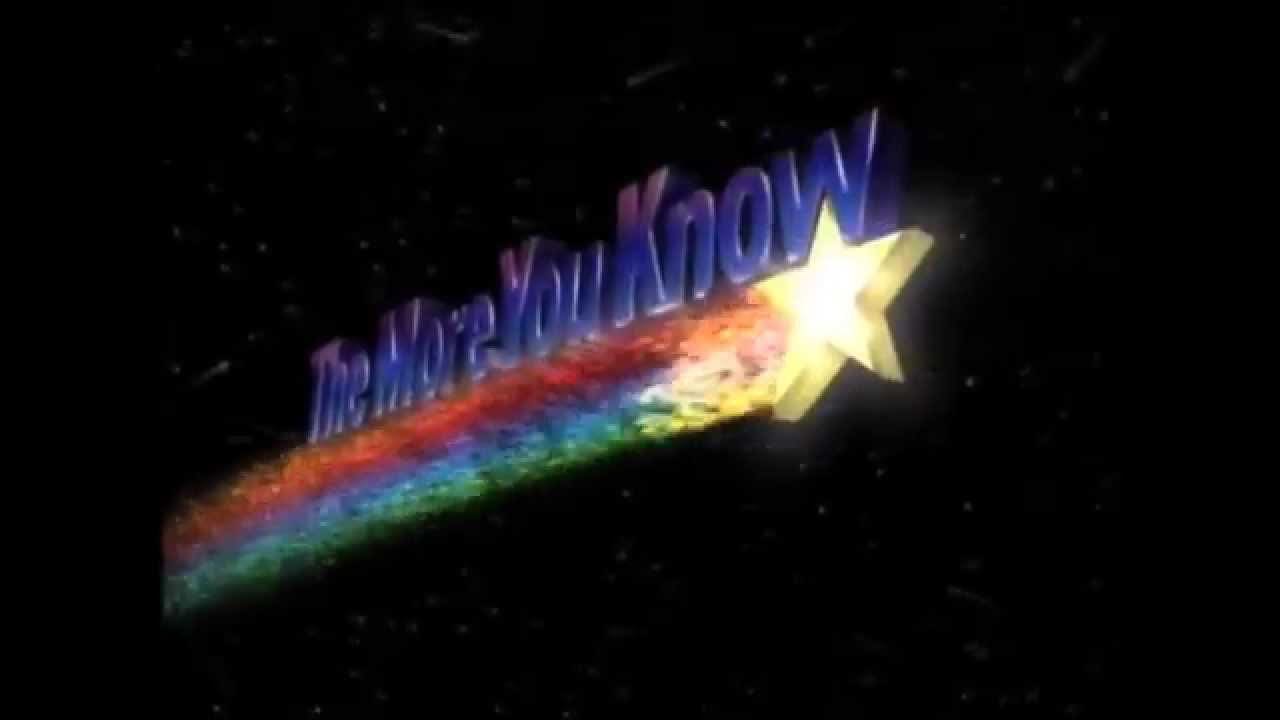 Missed Part I of this series? Take a look here, where we discuss name brand adverts that have become cultural touchstones.