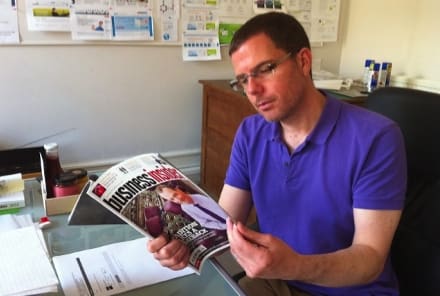 The June print issue of Scottish Business Insider has a very good article on the wisdom of studying an MBA. It points out the benefits of adding this to your skillset and of the rewards you could reap financially by doing so (see http://www.business7.co.uk/insider-magazine/ for how to order your copy).
Completing an MBA gives students a proper insight into the running of a business and encourages entrepreneurialism. This is something Scottish Business Insider has in its very own DNA. I can still remember over 15 years ago, when I began my own working life in Edinburgh at Insider, that it was encouraging entrepreneurialism – well it certainly encouraged me and I've never looked back!
Interestingly it's very nice to see Edinburgh Business School feature in this article who we've been working closely with this year. Alick Kitchin, their Business Director elaborates on the school's ability to offer flexibility allowing students to continue working while participating in the course. Edinburgh Business School's remarkable international reputation is highlighted by the 160 different countries from which their students study from. This ability to reach far and wide is due to both the high quality of their written materials and this flexible model. Elastic Creative is very excited to be working with Edinburgh Business School and we look forward to seeing the results!