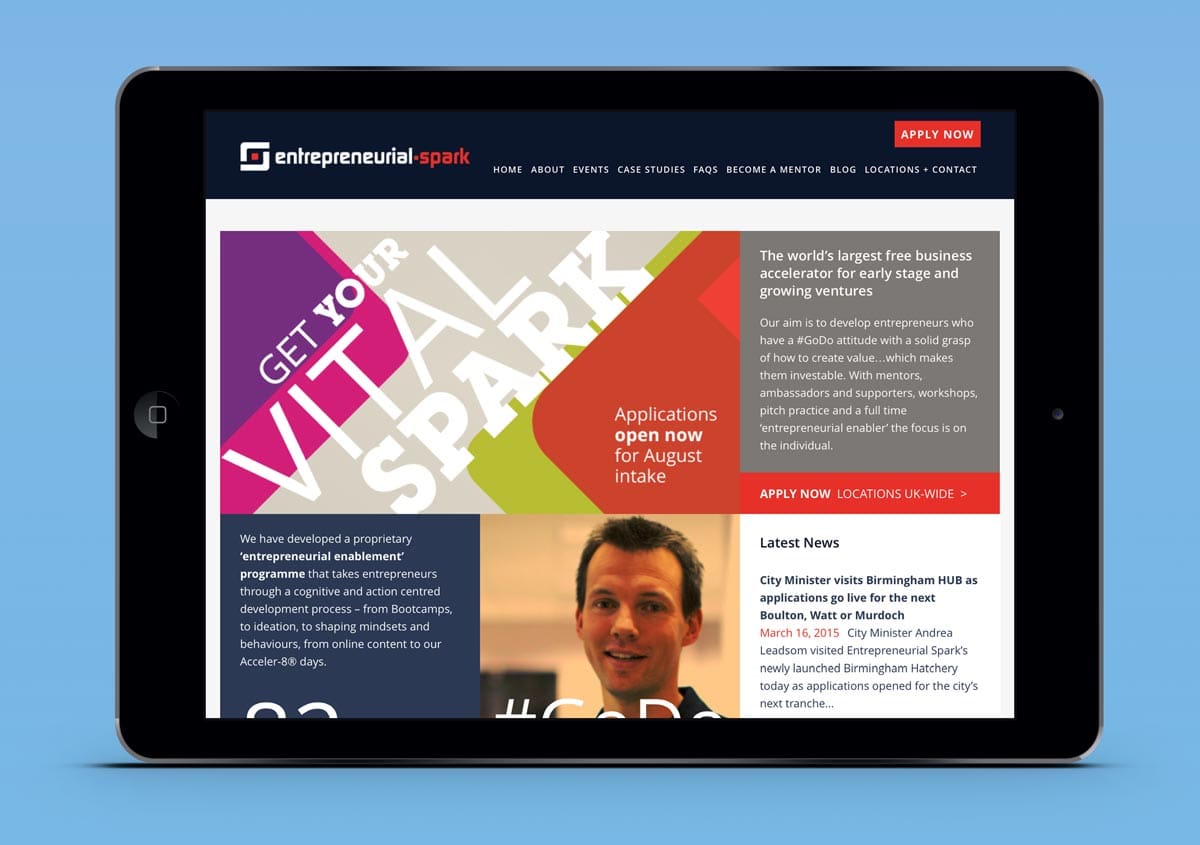 Elastic are delighted to be working with Entrepreneurial Spark at an exciting time in their rapid growth. Entrepreneurial Spark is the world's largest free business accelerator with a recently announced new 'hatchery' at the former executive wing at RBS Gogarburn, that will allow up to 80 entrepreneurs at their Edinburgh hub alone. Their aim is to help create a new breed of highly investable and value driven entrepreneurs all across Scotland and the rest of the UK.
With new sites set to open across the UK and further expansion to come, it was important for Elastic to capture this enthusiastic momentum and create a new website that inspires and encourages more entrepreneurs to get in touch and apply for this ground breaking opportunity.
The solid support of the Royal Bank of Scotland in this venture has enabled an epic shift in scalability. Twice a year, February and August, there are 80 opportunities available in each city for successful applicants to gain access to a pool of 50 specialised mentors, networking events, workshops, pitch practice and more. The goal of all this is to accelerate growth, enable success and thus encourage others to be inspired and desire the same thing.
Elastic are excited to be involved in such an energising venture adding economic growth and enterprise not just in Scotland but throughout the UK. Keep watching for continued growth as Entrepreneurial Spark inspire more entrepreneurs to start their own business and grow it successfully.
If you are looking to grow and are considering external options – 82.3% of companies that have received Entrepreneurial Spark assistance are still trading today – applications for August intake are open now. Apply at www.entrepreneurial-spark.com