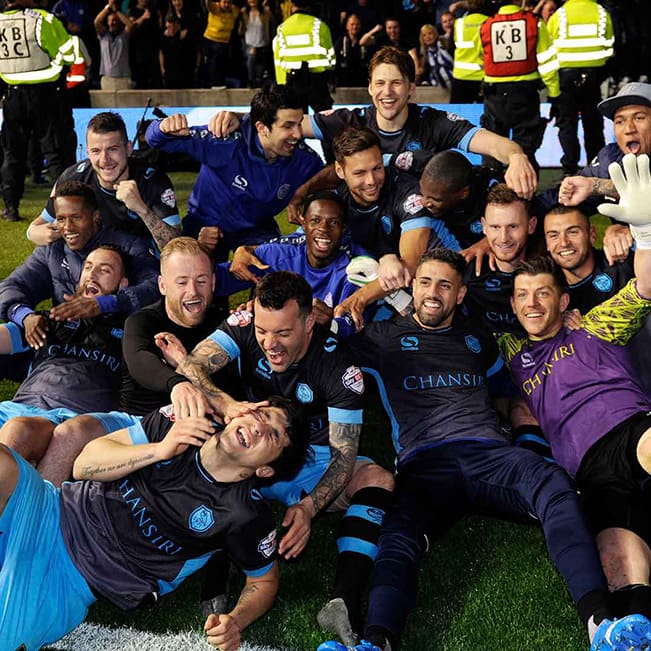 Here's a small exercise. Imagine someone who is looking to buy a car.
Would you imagine them visiting their local dealership, and specifically demanding a car that has the following features?
Four wheels
An engine that makes the wheels turn
Doors
A steering wheel
Seems a little strange, doesn't it?
Wouldn't it be more realistic to imagine that person asking the following questions instead?
How much will it cost to tax?
How reliable is it?
Does this car suit my needs?
Don't think about what your product is, think about what it does
What we can take from the above example is that your customers don't tend to look at what a product strictly is, but instead will ask questions about what the product does, and how it meets their specific needs and circumstances.
This is the approach we took when we were tasked with refreshing the content on TeamCard's website, with the aim of making it a more customer friendly.
Here is some of the content that was originally on the TeamCard site.
"Our fixed card reader, the Android Head Unit, is one of the next generation in access control units. With a large, easy to use 9.7" touchscreen and Android operating system it is capable of reading Contactless cards and wristbands as well as 2D and 1D barcodes on a full range of media, including mobile phones. And, naturally it integrates fully with TeamCard's main stadium access control system. In short, it is the best in the industry."
Making a change
Now, here's what we did to make TeamCard's text more customer friendly.
First, we spaced the text out in order to make it easier to read on a screen or monitor
Second, we put the customer's needs first, quite literally introducing the idea of meeting the customer's need in the first sentence
Third, where possible we matched design facts to customer needs, such as talking about how an android based system allows for customisation
With that in mind, our revised text looked a little something like this.
"Everything about TeamCard has been uniquely designed with the venue industry's needs in mind.
Our fixed card reader, The Android Head Unit, is the best card reader of its kind when it comes to venue access control.
The Android Head Unit integrates seamlessly with our stadium access control system, allowing you to monitor and manage access and flow in your venue.
As well as this, the unit is capable of reading a wide range of media including:
contactless cards
wristbands
2D and 1D barcodes on a full range of media, including mobile phones
With a large 9.7" touchscreen, and running on the Android operating system, the Android Head Unit is easy to use, and allows you to customise the display to match with your brand."
Small changes, big rewards
Even small changes like these can shift both the tone, and the focus of your website to be more customer focused, and customer friendly.
In this case, we managed to significantly reduce the bounce rate overall on the pages we had changed.
Also, while it's always worth having your customers' needs in mind when creating web content, it never hurts to revisit what you've got now and again, to see where improvements can be made.
Fancy looking at how your website is performing? Get in touch online, or give us a call on 0131 467 7734.