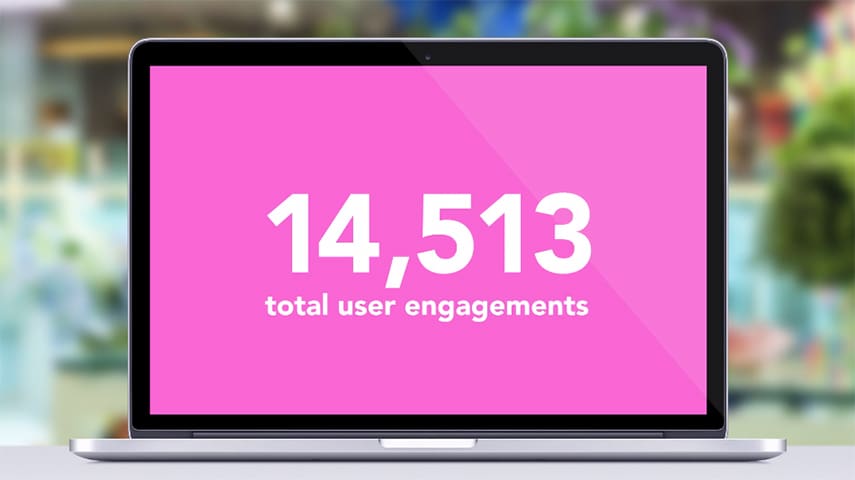 The world of social media marketing
So you've been trying out social media marketing.
You've been having a great time posting pictures of your products, glowing recommendations from your clients, and funny thoughts about coffee and the Great British Bake Off.
It's gone well so far, but you've reached a plateau. Your follower growth has stalled and worse still, now that you're repeatedly preaching to the converted your engagement rates are down.
As far as you can see, you have only two options.
Post endless pictures of cats, toys from the 90s, and motivational quotes
Sponsor your posts
Wait, is sponsored social media really for me?
Yes. Sponsored social media is definitely for you.
We understand that there are a couple of barriers to trying sponsored social media, in particular the idea that people don't react positively to social media adverts, or that you're spamming people's timelines.
The truth of the matter is that:
Sponsored social media activity works
People react positively to good content
Your competitors are already doing it
While good content and sound strategy will help to get your product in front of new sets of eyes, even a small boost using sponsored social media can dramatically increase your impressions, engagement, and the amount of traffic driven to your website.
As an example, we've managed to double the amount of web traffic sent to our site from social media by posting new content regularly, and making use of both hashtags and keywords in our messaging.
However, we consistently see our web traffic double again on the days that we sponsor our social media activity.
At the end of the day, your social media marketing thrives on being able to reach new and potential customers, and that's exactly what sponsored social media is designed to do. Even better than that, you can also target your activity towards groups and locations that are more likely to be interested in your products or services.
I'm sold. This sounds like the answer to all my problems
Hold your horses and other animal based methods of transportation. There are still some things you need to bear in mind before you start sponsoring your social media activity.
You need a good reason to sponsor your activity
It's all very well getting your message in front of people, but you still need to have an idea of what you want people to do after they see your message, in order to know if what you're doing is working or not.
Luckily, most social media platforms will let you measure things like link clicks, media engagement, and the like, so make sure you know what you want to measure before you sponsor those posts.
You still need great content
You might be able to get people's attention, but if your content isn't top notch, you're not going to hold that attention.
Always keep your customer in mind. As rule your content should either be useful to the customer, or entertaining as hell.
If your content can improve a customer's life or make them laugh, then they'll be more likely to stick with your social media accounts, and your brand.
You still need to know your audience
If you have a good idea of what kind of person buys your products and services, then it makes sense to spend your money targeting those people.
Most social media platforms allow you to target potential customers by age, location, and interests, so you can make sure you don't waste money showing your product to people that don't want or need it.
Any questions?
If you have any questions about social media marketing, sponsored social media activity, or just pictures of cats, please get in touch with us and we'll have a chat.
With cake.