The production of engaging, insightful, and unique organic content can be one of the most challenging jobs in marketing.
And it's not getting any easier, with a constant stream of new channels to research, understand and experiment.
One way to ease this pressure can be to divide your content into the camps of evergreen and ephemeral.
The first is an older style of content, written to stand the test of time. The other is the new kid on the block, which is no sooner live than confined to the history books.
However, thinking this way often means the two factions find themselves in a metaphorical tug of war. Both making sound arguments and defending their position, sooner or later, marketers decide on a focus moving forward.
We don't think this needs to be the answer, and although not all platforms will work for your brand, each style of content will. Therefore, it's important to strike a balance between both types as part of your content marketing strategy.
Therefore, the purpose of this blog isn't to move you one way or the other. Instead, we hope it can simply be a reminder of the pros on each side – if this were ever needed.
Evergreen Content
Evergreen is a word that most people have probably heard used within the context of organic content.
But, as I am not seeking to break one of its golden rules and write in a way that assumes a reader is an expert, here is a quick explanation.
A piece of evergreen content offers useful information around an ageless topic or search term. Whether it takes the form of an article or video, it aims to provide as much value to an audience 5 years after publication as it did on day one.
Listicle articles, how-to videos, and case studies are commonly sighted as evergreen formats which are easy to produce and applicable to most brands.
3 of its core benefits include:
Drive Traffic
The creation of a piece of evergreen content starts by examining the topics that interest your audience. This process helps to ensure your article or video is optimised for search and answers users' most pertinent questions.
With a topic at hand, it's over to your team and in-house experts. It is their job to assist in the production of an informative piece which has the potential of garnering backlinks and moving up search engines over time.
If successful, don't expect to see a sudden spike in traffic. But instead, a steady stream of visitors that will continue to grow over time.
Demonstrate Knowledge
Evergreen content is an excellent outlet for establishing yourself as a thought leader in your industry. That's why it's a good idea to assume that your competitor will write an article on the same topic.
The best way to stand out in this scenario is by keeping your audience front of mind. Answer their questions in a manner authentic to you. Educate them and share knowledge in a way others don't. This will establish trust and authority as a reliable source of information.
Your audience may well compare your take on a subject alongside a competitor. The judgement they come to will last and, over time, may well generate leads. So make sure you come out on top.
Repurposable as Ephemeral Content
One of the main reasons that evergreen and ephemeral content ends up in a tug of war is the time constraints of producing such a high volume of content.
However, one of the fantastic things about content that remains relevant for extended periods is that it can be repurposed. So don't be afraid to create infographics or even a branded podcast based on a previous piece of evergreen content.
You have already covered all the hard yards, which means the time taken to create repurposed content is significantly shorter. Why not bring it back in an ephemeral format and service new members of your audience seeking answers on the topic for the first time?
With that said, let's move on to ephemeral content.
Ephemeral Content
In direct contrast to evergreen content, the success of ephemeral is routed to its limited window of accessibility – a catch it while you can philosophy.
Available for a short period – commonly 24 hours – the app Snapchat was one of the earliest beneficiaries of a style that capitalises on our fear of missing out.
In recent years other such platforms have followed suit, and statistics from 2022 tell us that over 500 million Instagram users now use stories daily (Source: Earth Web).
They have fast become a creative outlet for brands with subject matters ranging from product announcements to unfiltered BTS and 'ask me anything' or AMAs.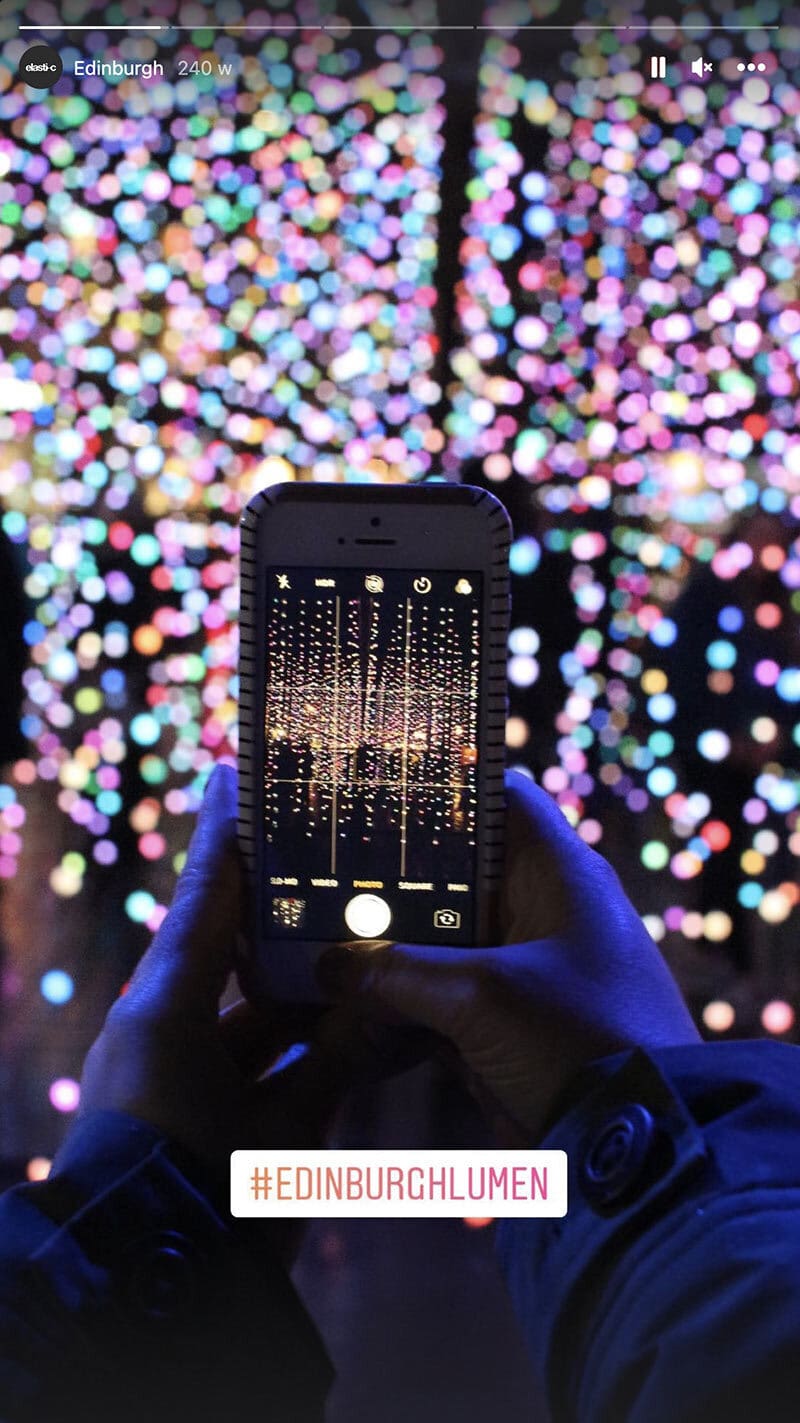 3 of its core benefits include:
Engagement
Social media algorithms thrive on engagement, with likes, comments, and shares central to expanding your brand's reach. You have to grab users' attention and hope they choose to propel your brand's message.
Whether you're promoting a product on Facebook stories with an offer for those willing to share it on their story. Or you are conducting a one-hour question and answer session on Instagram live.
Ephemeral content lends itself well to increasing engagement by creating enticing opportunities for audiences which require immediate action.
Personality
It is common for brands to take a much more relaxed and less polished approach to their ephemeral content. It makes striking the balance of content easier, even if it throws up the occasional posts which require a quick retraction.
Good examples of this are daily snaps from office happenings, funny quotes from team members or posts that jump on the most recent TikTok trends.
These formats work because they are relatable and less business-focused. They allow your brand to show a different side to itself and make you human.
Creativity
In a recent blog on the power of video, we talked about the importance of a video's first 15 seconds. Well, with ephemeral content, that is often all the time you have.
It is a constraint which requires elastic thinking and creativity if you are to capture the imagination and maximise a time-sensitive format to communicate your message.
Take on the challenge yourself, and don't be afraid to try different things. Start to fill your feed with images, gifs, and animated/live-action videos to find out what works best for your audience.
The Wrap Up
Although your content marketing strategy might never balance each style perfectly, your brand's online presence should make room for both evergreen and ephemeral.
We all learn in different ways, and by harnessing the distinct benefits of each style, you can ensure that your brand caters to every potential customer.
Success comes when we stop pulling on the metaphorical rope and instead opt to join both ends and create a full joined-up content strategy.