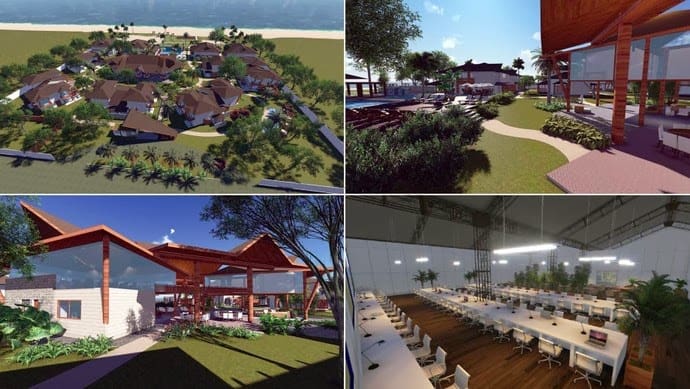 I always feel nostalgic after the world cup. It is such a marvellous spectacle that transcends sport; taking place this year in what could be argued is the home of footballing passion, documentaries sprung up detailing lives in the favela's, how important the sport is and how incredibly passionate the people are. Passion is important but so are results.
Last week a seismic shockwave reverberated throughout the world as Germany ruthlessly crushed the host nation and inflicted one of the greatest upsets in footballing history. Germany were creative, confident, well planned, superior in every way and better equipped than any other team in the competition.
Perhaps when you recall articles from earlier this year mentioning the German football federation had teamed up with a local German landowner in Brazil and built an entire training complex, you begin to see their incredible attention to preparation and planning. The grass was 22m in height, corresponding to the pitches they would be playing on. The journalists were housed across the river, so no camera distractions or paparazzi during their preparation. They invested in preparing for the big one. They spent time analysing; everything augured a strategic approach which allowed Germany to have a vision married to superb planning and execution.
http://www.independent.co.uk/sport/football/worldcup/world-cup-2014-germanys-selfbuilt-home-from-home-9552966.html
Sport can occasionally echo business. Unfortunately we don't all have the mystical knack Thomas Mueller employs in being in the right place at the right time but if you are growing your audience and customer base, set the groundwork out early and be confident that with the right tools, the right support, what you invest will give you measurable ROI back. None of this is rocket science but it can be easy to forget in the midst of a busy schedule that having the right approach, the right look and feel is what attracts business to you in the first place.
Being part of a creative industry can often be inspiring in itself but another aspect of that 7-1 savaging was passion vs results. If you get Bob down the road to do you a website when he's finished work, you will have a website. If you ensure that your brand has a clear strategy in place from the start, that strategic vision will ensure your website has the right messaging and reaches the right people, your brand works as well on a product as it does online, your communication is seamless and your ability to grow and deliver ROI is strong. It's likely Bob won't manage that. It is something we at Elastic never lose sight of. If clients invest in us, we deliver a strategic vision to reach a wider audience and give a brand the building blocks to continue evolving and growing profitably.
Update
The 2014 World Cup was won by Germany, beating Argentina in the final 1-0. They will be one of the favourites for the tournament that will be held in Russia next year.