Recently, our Creative Director Guy Connell, and our Digital Strategist Michael Milne had the pleasure of speaking at the British Association for Sexual Health and HIV event in Glasgow, about our successful campaign on behalf of NHS Lanarkshire, and how we got vital information about HIV and Hepatitis to the audience that needed it the most.
Creating the right kind of content
We were happy to design and build a website for NHS Lanarkshire with everything you need to know about HIV and Hepatitis, and where to get tested, but that's only part of the story we were able to tell.
As well as designing a visually appealing website, we created a series of attention grabbing videos and animated GIFS as an easy way to digest a short punchy message.
One particular strength of video as a medium is that video can fully communicate a message, without having to rely on a supporting website. Essentially, a video can be content in its own right, creating an easier journey for our audience.
The video campaign in particular was a big success, with over 170,000 views total, and over 81,000 people viewing more than 50 percent of the video.
Based on the success of our Christmas campaign, we extended the campaign into February up to Valentines day.
As an example of our approach, here's a short animated GIF which was designed to catch the audiences attention with a playful and quick series of words appearing on screen – almost challenging the viewer to read them.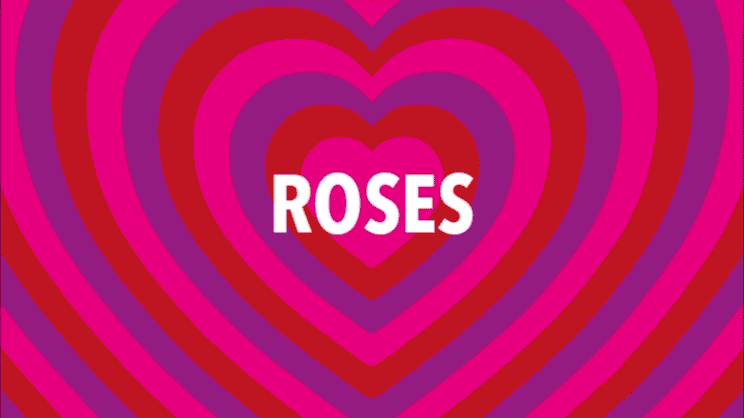 Social media, strategy, and finding the right audience
While it's all very well building a site and creating great content, if nobody knows it's there then it's pretty useless.
Over time we've been using SEO to optimise the site and make it more attractive to search engines, Google in particular.
We've also used popular social media channels to get the message out there, and engage with people who we need to be reaching. The benefit of this approach is that we can be very specific when targeting an audience, filtering by age and gender though, to geographic region, town or even postcode.
Our strategy has been to to use sponsored social media campaigns across various channels – primarily Facebook and Twitter, and more recently Instagram.
One thing that we noticed is that including the word 'Lanarkshire' in our messaging dramatically increased engagement, as local people realised this was not a London focused or even nation wide campaign, but something closer to home.
The results
The beauty of using these channels is that everything is measurable and we've seen some fantastic results that have excelled even our expectations, with:
over 1,500 likes and shares
over 18,000 clicks to the website
over 170,000 video views over a seven week period