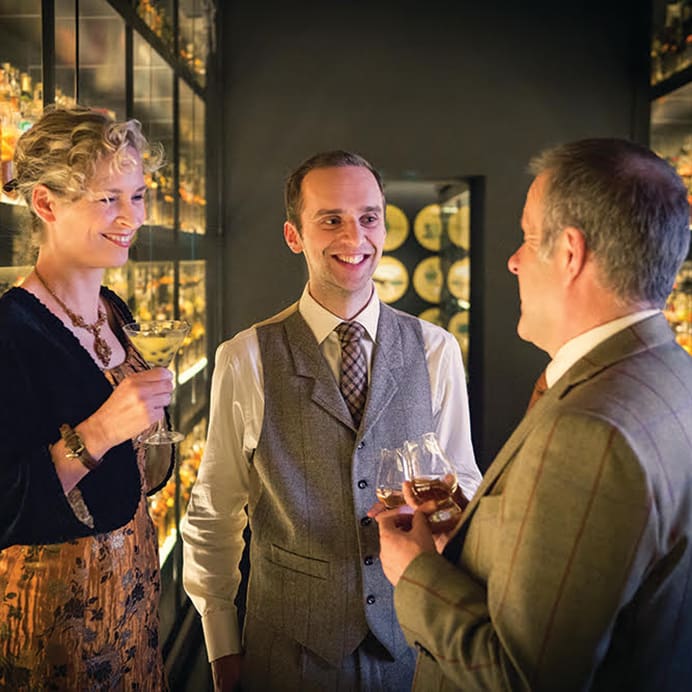 Photo credit to Laurence Winram
Hospitality (noun)
The friendly and generous reception and entertainment of guests, visitors, or strangers.
Tourism (noun)
The commercial organisation and operation of holidays and visits to places of interest.
Over time, Elastic has gained valuable experience working with a diverse range of sectors – it is one of our key strengths and this diversity allows us to adapt to anything. Learnings from one sector can bring new ideas and a fresh approach to other sectors.
Our work within the hospitality and tourism sector
A sector we know very well is the hospitality and tourism sector, and companies we've worked with in the sector include:
Dundee Heritage Trust
Edinburgh Castle
Historic Scotland
National Museum of Scotland
VisitScotland
A key strength of Scotland's economy is the hospitality and tourism sector, representing:
14.6 million annual visitors to Scotland
£12 billion in tourist spending
196,000 people employed by the tourism and hospitality sector
The Edinburgh Festival celebrates its 70th birthday in 2017
Understanding how to cater to someone's personal needs and deliver an outstanding experience is central to the success of this sector and is an element that we can all learn from.
What do our clients say?
As tourism makes up a significant part of the Scottish economy, it's no surprise that Scotland and Edinburgh in particular, is home to a number of innovative companies that constantly look to improve their visitor experience.
One such company is The Scotch Whisky Experience. Julie Trevisan Hunter, Head of Marketing and Master of the Quaich explains:
"We are in the unique and very fortunate position of working fully in the tourism and a hospitality sector whilst showcasing the Scotch whisky industry, with our shareholders and stakeholders representing almost all of the Scotch whisky producing companies. Having a foot in both camps of two of Scotland's key industries is an enviable position.
"Having worked in the industry for 20 years the changes for Edinburgh have been fast paced and stimulating. Our markets have diversified from traditional UK and short haul from Europe with a huge boost in the 1990s from North America (on the back of a few well know films!) and now we see China coming through already as our third largest international market.
"Edinburgh continues to grow at a pace as it is heralded as a safe and accessible destination with a mix of history and heritage, culture and festivals that draws visitors again and again. As a result capacity management is making its way to the top of the list for many tourism and hospitality organisations and this is wrapped up in all of the online and offline communications, booking platforms and third party relationships.
"The sector is becoming ever more complex with the reach to international markets pushing new ways of doing business and the associated challenges with new platforms and integrations. This is all reflected in the digital outreach on both a B2B and B2C level which of course 20 years ago simply did not exist, so from a marketing and communications point of view the landscape has changed dramatically.
"All that being said, sharing our love and enthusiasm for Scotland's national drink is a wonderful constant and our visitors thirst to hear the stories of Scotch on a personal one to one level have not and will never change. People make whisky and people make tourism so the cornerstone of all of our outreach comes from a solid and unchanging proposition: the stories of Scotch as an intrinsic part of the story of Scotland."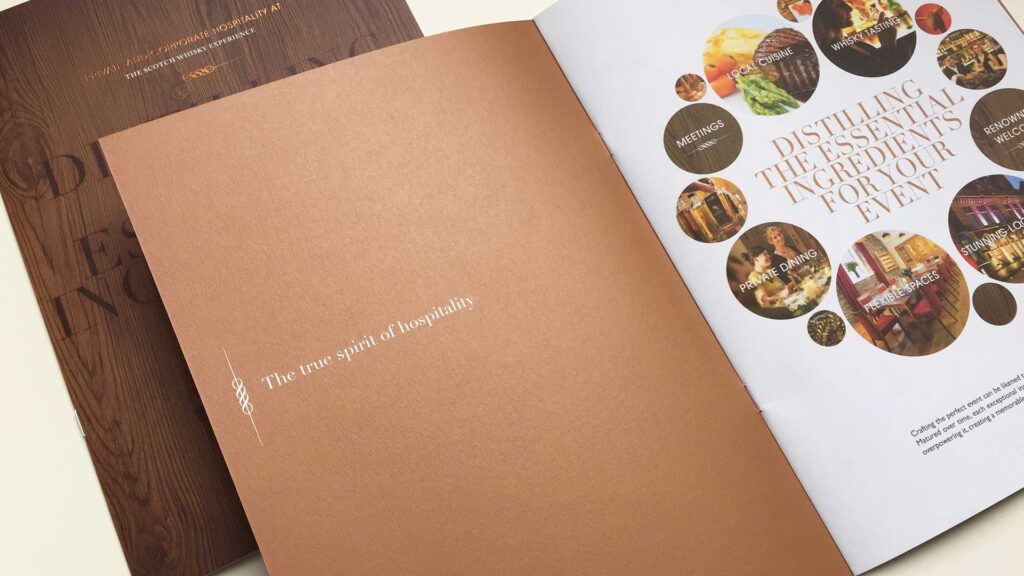 Other sectors
We also work closely with companies in the following sectors: