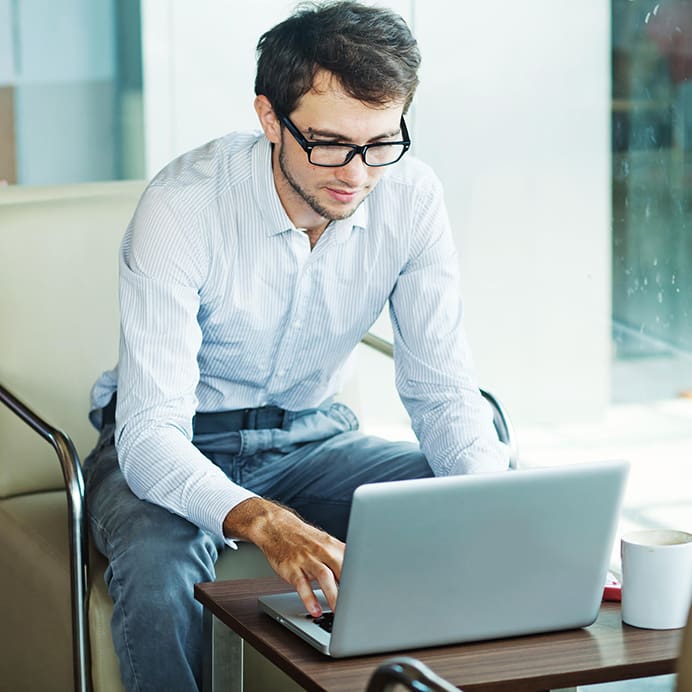 Education (noun)

The process of receiving or giving systematic instruction, especially at a school or university.
The theory and practice of teaching.
A body of knowledge acquired while being educated.

Over time, Elastic has gained valuable experience working with a diverse range of business sectors – it is one of our key strengths and this diversity allows us to adapt to anything. Learnings from one sector can bring new ideas and a fresh approach to other sectors.
Our work within the education sector
A sector we know very well is the education sector where we're involved in creative brand design, video production, animation and web design.
We've been lucky enough to work with the following organisations:
Edinburgh Academy
Napier University
University of the Highlands and Islands
Working with Duncan of Jordanstone
We've been fortunate to not only work with organisations in the education sector but also provide some education ourselves. As part of our close ties to Duncan of Jordanstone College of Art and Design we have, for many years, set a 4th year project that is often used as part of their degree show, examples of which include:
This relationship keeps us fresh and inspired as we get a glimpse into what these bright young minds are thinking – always changing and evolving and this is a great part of our own learning. Every year we also take design placements during the summer and, have at other times, taken in other students wanting to broaden their knowledge about branding and design and their vital place in any organisation's success.
For several years we've been promoting the use of video and animation to these students. Network speed issues have largely been eliminated and most platforms offer video inclusion which make using video very easy.
One thing elastic have learned is that video certainly can help effectively communicate potentially complex issues or subjects in a far more succinct manner. It certainly lays down strong foundations with which to delve into these complexities later on.
What do our clients say?
Stuart Allan, of Edinburgh Business School had this to say:
"This is a really interesting time to be working in higher education, particularly when it comes to online courses. Thankfully some of the initial panic about so-called 'digital natives' and claims about the 'disruption' of universities by MOOCs is subsiding and I think something approaching consensus is emerging in practice and in the published literature.
"More and more universities are waking up to the possibilities of digital – partly because the technologies have matured, partly because we understand more about how to get the best out of them in particular contexts, and partly (I think) in response to external developments that might affect the movement of students and staff for on-campus programmes (I won't use the dreaded 'B' word here but we all know it's there…) We're also seeing MOOC platforms changing their models and trying to make inroads into formal education (e.g. FutureLearn's partnership with Deakin University in Australia).
"So over the next few years I think we'll see universities looking not just at how they deliver better learning content for students (e.g. by making increased use of videos) but asking themselves how they can develop the best possible experience for their online students."

*Stuart was expressing opinions in a personal capacity, rather than on behalf of the Edinburgh Business School or Heriot-Watt University.
Next steps
For Elastic it's been great to be involved in driving innovative initiatives forward and we ourselves have learned a lot. We have delivered branding, web and video projects amongst others. This work has been very rewarding – a few highlights have been:
Other sectors
We also work closely with companies in the following sectors: