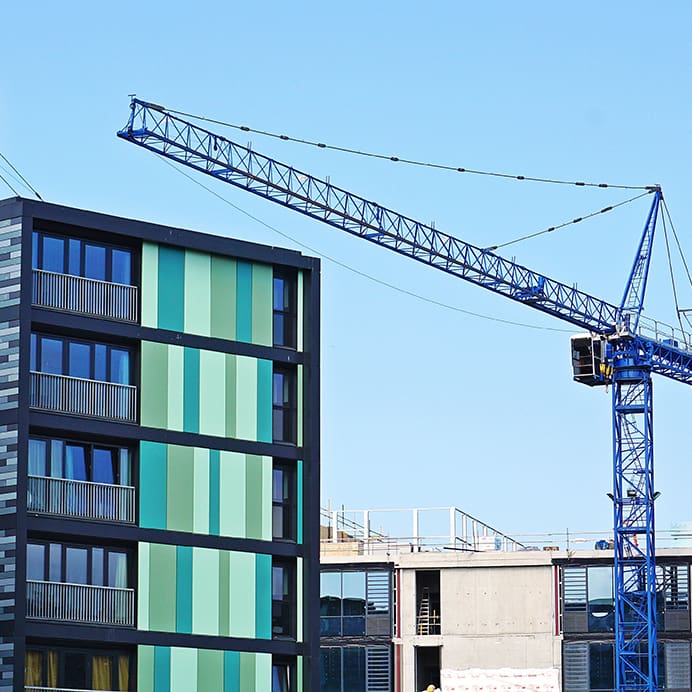 Construction (noun)
The action of building something, typically a large structure.
Property (noun)
A thing or things belonging to someone; possessions collectively.
Over time, Elastic has gained valuable experience working with a diverse range of sectors – it is one of our key strengths and this diversity allows us to adapt to anything. Learnings from one sector can bring new ideas and a fresh approach to other sectors.
Our work within the construction and property sectors
We've been fortunate enough to spend considerable time working with companies in the construction and property sectors.
Through the following companies Elastic has been engaged in creative brand design, video production, animation, search engine optimisation, social media marketing and Google Adwords PPC.
What do our clients say?
Currently the Scottish property sector is in good shape and a key factor in this is sustainability; urban renewal projects account for much of the current success. Balancing function and efficiency while respecting the past is a challenge facing all cities.
As the percentage of people living in cities continues to expand to a point where the majority of earth's population now live in them (there are now more than 400 cities worldwide with a population over one million), it is more important than ever that we continue to improve the conditions we all live in.
Someone who is at the very heart of these efforts is John Shepherd, Managing Director of Whiteburn Projects:
"Whiteburn's expertise and passion is in trying to retain, re-use and celebrate vital and interesting fragments of our civic and industrial history. The renewable is the building itself – if it has character and context and hasn't been allowed to decay beyond economic redemption.
"The challenge is to achieve development viability and the struggle is gaining a foothold in an environment where all too often a landowner (private or public body) can plead poverty as an excuse for allowing dereliction to prevail – then apply to demolish and clear the site for more of the same old same old…
I think the successful development of our cities is predicated on good governance and a clear shared vision. Those cities whose Councils are well led and pro-active (e.g. Dundee) will encourage investors and developers to engage. Those who are mired in political in-fighting, or lackadaisically exhibiting ambiguity between promise and delivery may ultimately lose out.
"In cases where as a developer, Whiteburn is positing rational arguments for retention in adventurous adjacency with renewal, we find certain Councils are shy of backing the argument for demolition, preferring to stand behind 3rd party consultants rather than take a robust stance in support of their own local development plans – which can be frustrating."
We look forward to continuing to assist companies like Whiteburn to continue to not only deliver projects that are functional and efficient but also create beautiful spaces that inspire human beings, and make for more interesting skylines in Scotland.
Other sectors
We also work closely with companies in the following sectors: