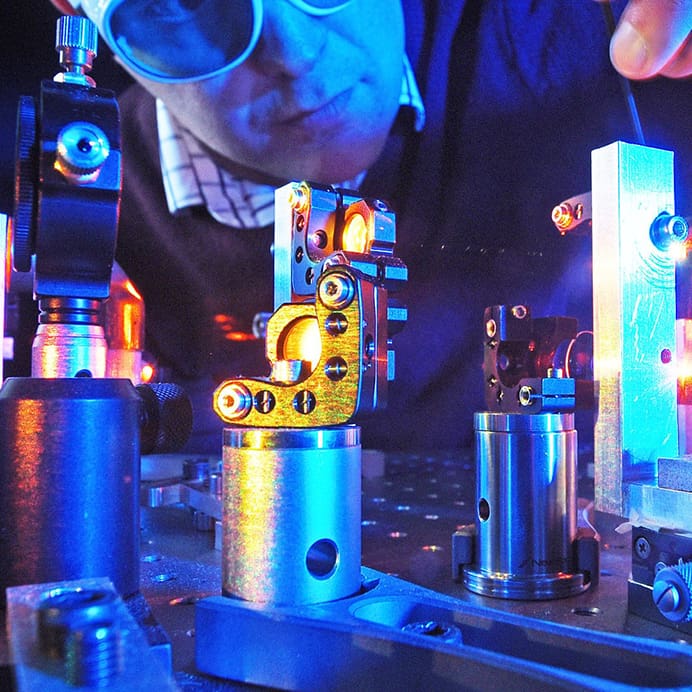 Technology (noun)
The application of scientific knowledge for practical purposes, especially in industry.
The branch of knowledge dealing with engineering or applied sciences.
Over time, Elastic has gained valuable experience working with a diverse range of sectors – it is one of our key strengths and this diversity allows us to adapt to anything. Learnings from one sector can bring new ideas and a fresh approach to other sectors.
Our work within the IT and technology sectors
We've been fortunate to work with several organisations in the IT and technology sectors, such as:
In working with many IT and technology companies we've been able to keep informed of many of the latest innovations which we've been able to bring to life. This is a wide and fascinating area – from laser technology to big data and beyond.
Our hi-tech clients have benefitted from branding, creative thinking, content creation, video production, including digital marketing through to search and social media marketing. For B2B clients including CDS and Chromacity, we provide digital intelligence services and lead identification helping these companies drive more sales.
As always each project brings its own unique set of challenges. Scotland's vast and impressive history of innovation continues to this day.
What do our clients say?
There continue to be many companies that excel in exploring new ground and delivering superior products and services at the top of their game; companies that genuinely add to the greater good.
One such company is Chromacity. Dr Christopher Leburn, co founder and CEO explains:
"Chromacity develops and manufactures a range of ultrafast lasers. What do we mean by ultrafast? Well, our lasers produce bursts of light that only exist for about 100 femtoseconds. To put it another way, ten thousandth of one billionth, of a second!
"These extremely short burst of light allow physicists, life-scientists, and chemists the ability to carry out some extraordinary research in a wide range of applications. Currently we focus on providing laser systems to the life-science imaging community, to allow them to look within cells and understand how various biological processes take place.
"We also work with fundamental researchers trying to understand and develop quantum technologies. We are now working with Elastic Creative to raise our profile so that industry and academia can find out about the laser technologies we have to offer."
This technology keeps us versatile and means every day is exciting. We look forward to meeting with the next ground breaker who needs our help to get them in front of the world.
Other sectors
We also work closely with companies in the following sectors: