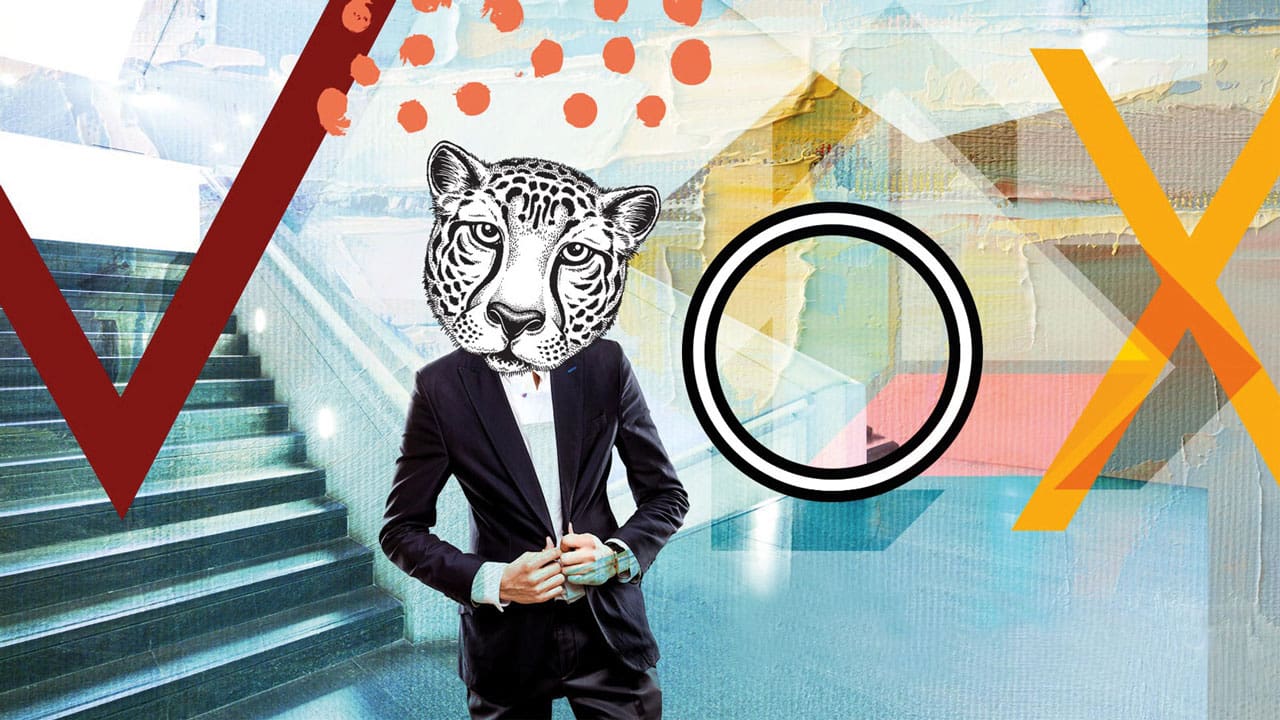 VOX Dundee is a unique property redevelopment that is a million miles from anything similar, yet right in the heart of the city.
Elastic have had the pleasure of working closely with property developers, Whiteburn Projects and architects, Keppie Design, to create a bold brand strategy. This will see the former Dundee College on Constitution Road, a mid century landmark, reborn as VOX, a place for Dundee's metropolitan dwellers to live, work and play.
VOX will create flexible living spaces upstairs – with panoramic views over the city and beyond. Downstairs there will be a vibrant cafe/bar, cinema, gallery and outdoor spaces – and you can boost your creativity and make your mark in the inspirational working spaces; flexible studios and offices.
Taking the new VOX brand online we created a responsive, content managed website and raised awareness via a digital marketing campaign. The campaign has targeted social media to gather research from the target market. We created a series of short VOX video clips to engage potential tenants of VOX and ask them what they would like to see being developed. Audience feedback has been very positive with high levels of interest in the development – over 100,000 unique video views have been recorded within the Dundee and St Andrews area, in just over a month.
Good design is being applied to every aspect of this grand upcycling project; the environment will be as useful and honest as it is uplifting.
This is a new design icon in the making.
Register your interest in Vox Dundee at www.thisisvoxdundee.co.uk